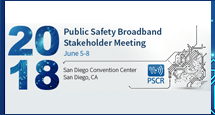 Polaris Networks, a long time PSCR CRADA member, will participate in the Public Safety Broadband Stakeholder Meeting, from June 5-8, 2018 at the San Diego Convention Center, Harbor Drive San Diego, CA. Polaris would like to take the opportunity to talk about its 3GPP Rel 13 Compliant NetEPC, designed to meet the specific requirements of the First Responder network and the MCPTT Client Emulator. To know more, or to speak to Polaris executives present at the conference, please contact:
Bidisha Tunga
Marketing Communications
Polaris Networks

bidisha_tunga@polarisnetworks.net
---

Visit Website
---


Meet senior executives from Polaris Networks at Mobile World Congress Americas from September 12th to 14th, 2017 at the Moscone Center in San Francisco.

---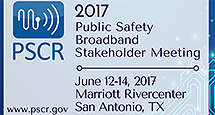 To know more or to speak to Polaris executives present at the conference, please contact:
Bidisha Tunga
Marketing Communications
Polaris Networks

bidisha_tunga@polarisnetworks.net
Polaris Networks, a long time PSCR CRADA member, will participate in the Public Safety Broadband Stakeholder Meeting, from June 12th – 14th at the Marriot Rivercenter, San Antonio, Texas. Polaris is pleased to announce the addition of its FirstNet FNN Tester to its product portfolio. This test solution can be used for testing the FirstNet FNN's EPC elements as well as its adjacent components such as:
Mission Critical Push To Talk (MCPTT)
Group Communication (GCS-AS)
Proximity Services (ProSe)
Prioritization and Preemption
Visit Website
---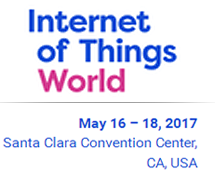 Meet Senior Executives from Polaris Networks at the Internet of Things World, from May 16 – 18, 2017 at Santa Clara Convention Centre, CA, USA. Polaris is all set to venture into 5G Networks and join the IoT revolution. To know more, please contact:
Bidisha Tunga
Marketing Communications
Polaris Networks
bidisha_tunga@polarisnetworks.net
Visit Website
---

27 Feb – 2Mar, 2017 - Barcelona
Booth Number 5K50 at Hall # 5
Visit Website
---

22 - 25 February, 2016 - Barcelona
Booth #5K50 at the Hall 5
Visit Website
---

2 - 5 March, 2015 - Barcelona
Booth #6J61 at the Hall 6
Visit Website
---

9th - 11th September, 2014 - Las vegas, NV
Booth #3261
Visit Website
---
3 - 6 August, 2014 - New Orleans, LA
Visit Website
---
24th - 27th February, 2014 - Bercelona
Booth # 6J61
Visit Website
---

5th - 17th November , 2013 - Colorado

Visit Website
---

The Cosmopolitan of Las Vegas
Booth # 421
Visit Website
---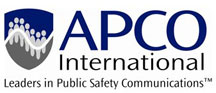 18th - 21st August, 2013
Anaheim, CA

Visit Website
---
17th - 19th April, 2013 - New Orleans, Louisiana
Booth # 105
Visit Website
---

25 - 28 February, 2013 - Barcelona
Hall 6 Booth #6B93
Visit Website
---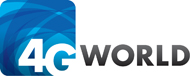 Oct 29 - Nov 1, 2012. Chicago, USA
Booth #323
Visit Website
---